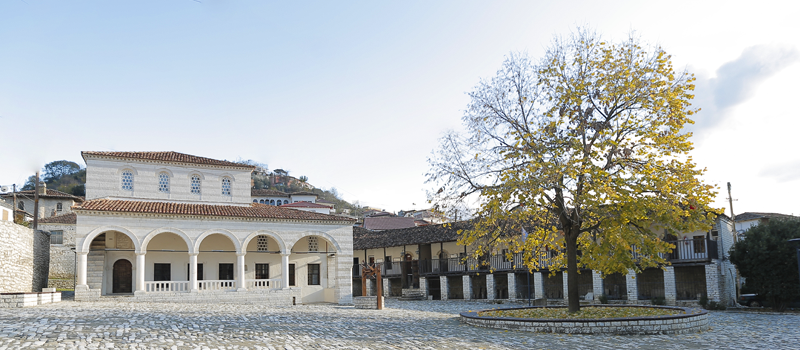 Medieval Center
A complex of buildings located on the right side of Mihal Komneni street, the highlights of the historic Medieval Center include:

The King Mosque or Sultan Bayezid II is one of the largest mosques in Albania and includes several phases that began in the late XV century and continued until the XIX century. The mosque's elements include its elegant minaret (dating to 1494) and its ceiling with colorful rosettes.
The Helveti Tekke was built in the XV century and rebuilt by Ahmet Kurt Pasha in 1782. The tekke has a carved wooden ceiling decorated in the Baroque style and adopted in Islamic art with paintings believed to be among the most beautiful of that period.

The Dervish Konaks were built in 1782 by Ahmet Kurt Pasha. Located on the south side of the Helveti Tekke, they served as shelter for dervishes and pilgrims who performed religious ceremonies in this tekke. The underground level was used for keeping animals while the ground floor was the shelter surrounded by a beautiful porch kept on wooden poles.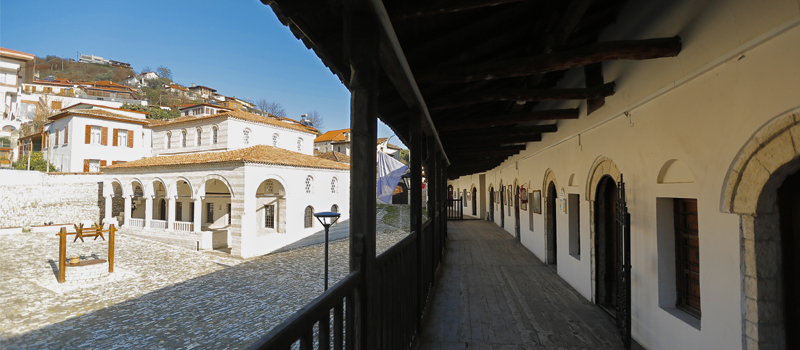 Subscribe for the latest news on Berat's events.